Your Preferred Source for Laminate Wood Flooring in Valrico, FL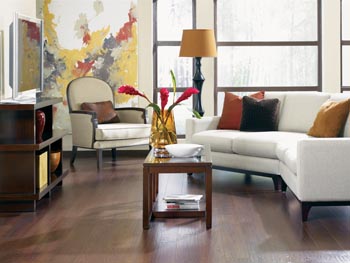 Few renovations bolster any interior remodeling efforts as changing the flooring in any given room. When you're looking redress your space with a highly desirable look with ease, turn to the knowledgeable specialists at G. Fried Flooring America. At our expansive showroom, we carry an impressive selection of laminate wood flooring in Valrico, FL. You don't have to settle for uninspiring floors underfoot. No matter what your material preferences or aesthetic aspirations, you'll surely find exceptional flooring that will serve your needs excellently when you visit our store.
Stunning Styles from Professional Flooring Consultants
When it is time to introduce a decorative change of pace, shop with us to discover all of the material options we have available for you. Whether you are shopping for the coveted look of hardwood but want to dress water-prone areas such as bathrooms and kitchens, we have suitable choices available at prices that are sure to satisfy. Our collection of laminate strips and planks includes something for shoppers with even the most discerning tastes. For homeowners throughout Brandon, Tampa, Valrico, FL, and the surrounding areas that are planning to revamp a great deal of floor space, our laminate or look-alike options are attractive, cost-effective alternatives.
Call on any of our amicable staff members and we'll happily help you find the right material for your space. After pinpointing your budget and goals, we'll provide you with the perfect laminate flooring choice. Moreover, you can count on our trusted crew members to deliver a flawless laminate flooring installation that will serve you well for years to come. Put your needs in the hands of our dedicated contractors and we'll help you achieve the stylish look you've always wanted.