Our Wood-Look Tile in Valrico, FL, is Everything a Floor Should Be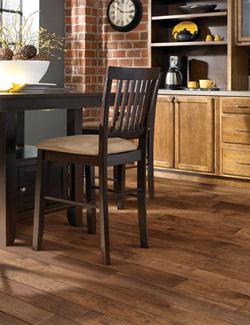 The point of a new floor is to raise the resale value of your home and add to your décor, but you also need it to hold up to the wear and tear of daily life. G. Fried Flooring America offers a solution to the problem of balancing the practical with the cosmetic in the form of a wood-look tile. In Valrico, FL, humidity, and moisture are a constant threat to floors, and having real wood can sometimes be difficult, particularly in bathrooms and kitchens. Ergo, you need a floor that can handle the threat of water damage.
Ceramic or porcelain wood tile is made for these conditions. For the first time, you can have the appearance of wood throughout your entire house without paying a fortune in money or maintenance. All it needs is a little mopping every month and professional installation to start with, which we can easily provide. With our installation services, you can count on having your floor for decades.
Get Creative With Wood Grain Tile
Though uniformity is certainly possible, there are many other choices. These floors have a uniquely customizable manufacturing process, and G. Fried Flooring America is happy to help you find the one that speaks to your preferences. There are enough grains and styles for you to bring home something that no other house has.
Wood plank tile can go anywhere -- even outside -- so there's no limit to the possibilities for improving your home. Our installers can place the tiles wherever you like, and we offer free measurements to get you started. That way, you're never stuck with too much material and are never short on any either.
After the Purchase, Your Work Is Done
We're proud to handle the installation for you, and when it's over, you get to enjoy your ceramic wood tile right away. Real wood is an investment; regular refinishing and sanding are often required to keep it up. That isn't so with wood-look tile. You can enjoy it without having to put in a lot of work.

Contact us for tile you can trust and love the look of. Our floors are available for families from Valrico, South Brandon, Fish Hawk, Riverview, and New Tampa, Florida, and the bordering neighborhoods.