High-Quality Wood Look Tile in Valrico, FL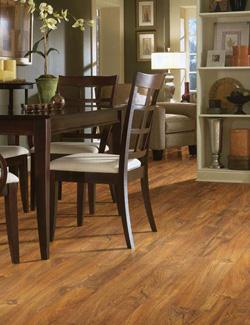 Upgrade your home with wood look tile in Valrico, FL. Wood look tile is an excellent option for any household that could use a new look. As the name implies, this surface imitates the look of conventional hardwood, maintaining a sense of elegance. However, it is more durable and moisture resistant, which means it can go in rooms you can't put traditional wood flooring.
Here at G. Fried Flooring America, we want you to find the flooring that fits your style. Our experts will help you understand the options available so you can leave the store with a surface that is to your satisfaction. All of our products come from industry-leading brands and are backed by extensive warranties. Our flooring is made with the highest quality materials so you can shop with confidence. Rely on us for all your flooring needs.

Ideal for Any Renovation
When you're renovating your home, consider wood plank porcelain tile. Tile is much more resilient to changes in temperature and does not contract when exposed to moisture. Because of its water resistance, it's an ideal surface for bathrooms and kitchens. Additionally, there's a broad variety of styles to choose from, which means you can customize your flooring to your specific needs.
Visit our expansive showroom, and our dedicated flooring specialists will help you find the ideal surface. If you have any questions or concerns, our staff can provide you with answers. When you see our wood plank ceramic tile in person, you'll have a better understanding of your options. With the assistance of professional experts, you can choose a surface that fits your style.

You Destination for Flooring
Ensure your ceramic wood tile is protected by having our professionals install it. When you rely on us for your installation, we handle every job with the utmost care and attention to detail. We'll treat your home as if it were our own because we know how precious your personal living space is to you.
With so many options available for porcelain wood tile, it just makes sense to utilize the products and services of our expert flooring company. We pride ourselves on our reputation for being the premier flooring supplier. We're dedicated to your complete satisfaction. Whether you're looking to repair your current floor or overhaul it, you can count on our store to provide you with a beautiful new surface. Make us your destination for wood look tile.


Contact us to find out more about our wood look tile. We proudly serve customers in Valrico, South Brandon, Fish Hawk, Riverview, and New Tampa, Florida, and the surrounding areas.